1. Do you want to live a purposeful life? Become a Totalfit coach
WHAT IS TOTALFIT?
TOTALFIT is an international sports fitness movement. TOTALFIT unites people of different fitness levels for whole life training to reach new results. It is a unique training system for BODY, MIND, and SPIRIT that leads to optimal health.
Over 42 high-quality specialists from 24 countries have developed the system for everyone regard- less of one's physical condition. TOTALFIT combines functional exercises and freedom from stress and puts a priority on investing in ourselves and others.
Today TOTALFIT is the choice of thousands of athletes from 62 countries from all around the world, and this number is steadily growing. TOTALFIT Level 1 is a unique opportunity to be trained in a holistic approach to health, as well as develop new business models. It is based on a scientific approach in the areas of the technology, physiology, and neurology of a human being.
Learn more at totalfit.me.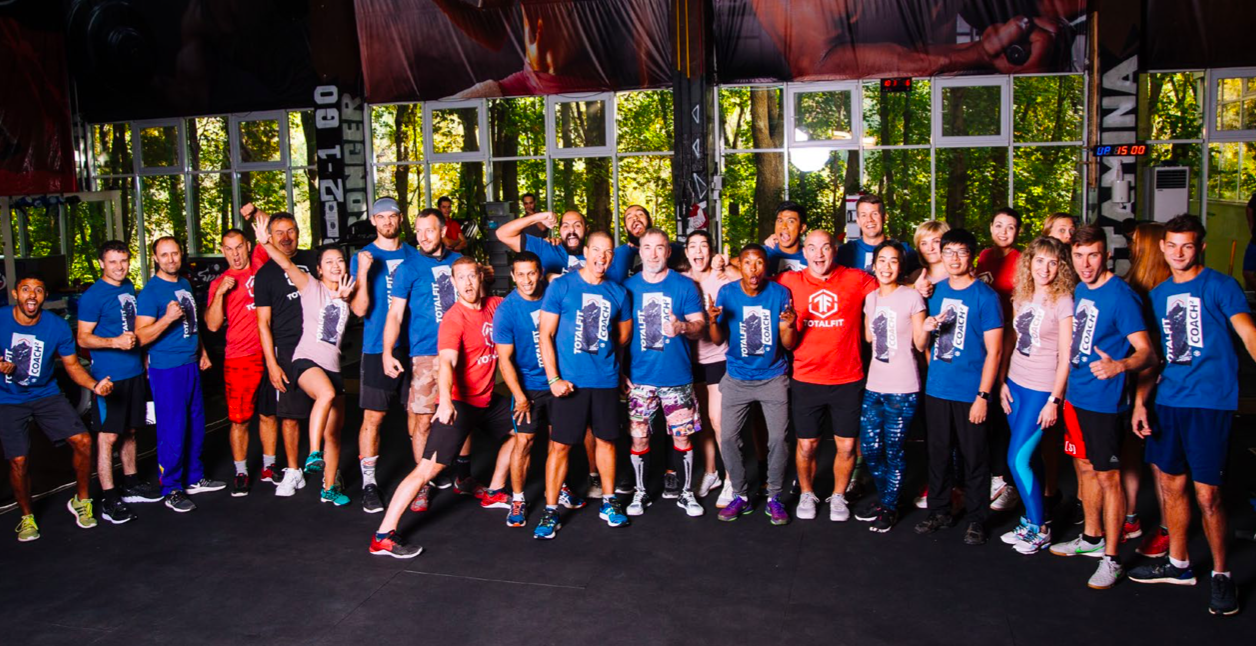 Complete and continue